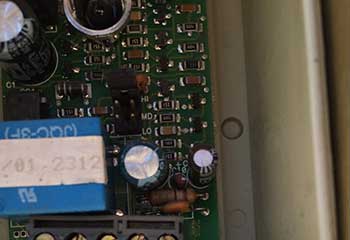 Garage Door Opener Repair
Customer Issue: Mr. Martin and his family had grown sick of how much noise their garage door made while moving, so they called us for help.
Our Solution: Our professionals felt the most likely cause of the noise would be the Chamberlain C410 model garage door opener having some sort of malfunction. We disconnected it to be able to inspect its components closely. Our team determined that the circuit board had been damaged, hence the trouble. We removed and replaced it before returning the opener to the door.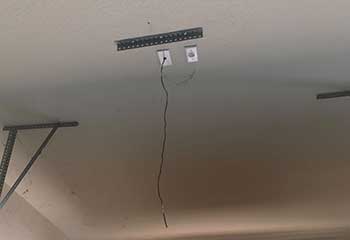 Garage Door Opener Installation
Customer Issue: The customer needed a new garage door opener that wouldn't take up so much overhead space.
Our Solution: After a thorough discussion with Mr. Gordon about what he was looking for, our experts assisted him in deciding on a LiftMaster 8500W model that would mount on the wall, rather than overhead. It was assembled and installed for him right away.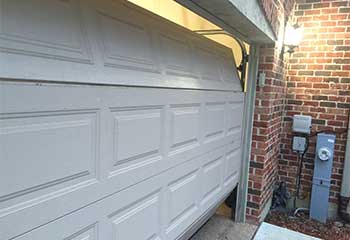 Garage Door Troubleshooting
Customer Issue: The customer's garage door refused to close after opening during routine operation.
Our Solution: First things first, our team checked the sensors, and found the problem immediately. One of them had been nudged out of place somehow, and after loosening them for realignment and reattaching them in place our technicians found the garage door perfectly functionable.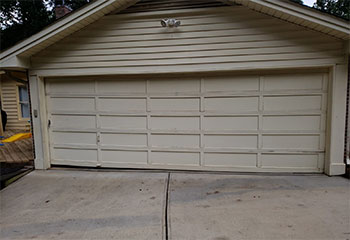 Track Replacement
Customer Issue: Bent tracks.
Our Solution: The bending was quite significant, and it was making it hard for the panels to move along them. We replaced the tracks and then lubricated the rollers to ensure the door's movement was as smooth as possible.
Patrick Newhan
- East Northport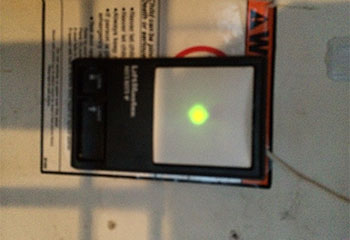 Sensor Alignment
Customer Issue: Door wouldn't stop reversing.
Our Solution: Being quite familiar with such a scenario, to say the least, the first thing we checked was the opener's safety sensors. True enough, they'd become misaligned. We quickly realigned them and then, after making sure the door could finally close, tested it to ensure that it would still reverse when it needed to.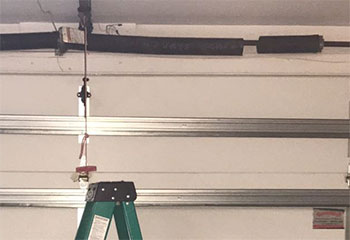 Spring Replacement
Customer Issue: Broken garage door spring.
Our Solution: We were extra careful while removing the old spring, knowing full well how dangerous these components can be. We were just as careful, if not more, as we installed the new unit. After adjusting its tension to the right level, we opened and closed the door a few times to make sure it was fully functional again.
Dan Trembly
- East Northport